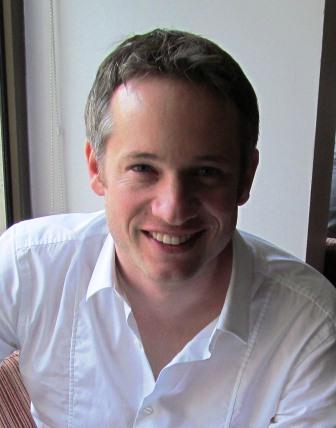 Then he gave us his visiting card with pen scribbles-stars, moustache, beard, horns, etc- and apologized for the act of his friend. We took it in our hands to see the clean, original visiting card. We felt the magic and chill went deep into spine. Our chat with this mesmerising man was indeed mesmerising. Never a dull moment. With the poetic lines to enchant the feeling of astonishment and use of technology for creating illusions, magic was all around here with this young man, a digital magician, with credits of lot of TV shows and stage performances, cheeky, charming, Simon Pierro [View Biography]
It all began in Manhattan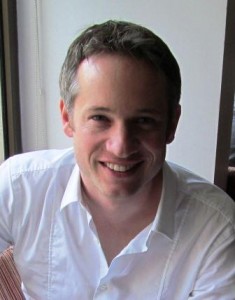 Yeah, it was when I was 15, all thanks to my sister who bought me a magic book containing the explanation of some card tricks along with the nutshell-game, where I had lost 20 dollars! Thank God that I didn't start as a kid. I see young kids losing interest on their passion when they are just past teenage. When I look back into last 20 years, I see a step by step journey.
Magic gets Serious…
There is a saying-"You decide how you want to see yourself after 10 years and laugh after that". I went out on a vacation with my friends in US, spent all my money and announced unintentionally that I wanted to see myself as magician after 10 years. "Rags to riches"! I got lucky with"The American Dream", one of the most successful acts in magic, a tale of "from rags to riches". I was working hard. I did the shows. Did massive illusions- disappearing of parked cars- in public. Started reaching out as a magician. I got more famous. After 10 years, I was so happy to have achieved what I had said.
Being iSimon!
I was fascinated when I first saw an act from David Copperfield where he performed digital magic in one of his TV specials. Also, I was always undercover on TV and this gave me an idea to come out as a digital magician. When iOS5 preview was done by Steve Jobs, I flew back and recorded a 3 minute act with iPad in just one take with my friend. I hadn't realised what this video would mean to my career! From then on, it was no looking back, thousands of mails, many bookings, world tours, viral videos. My heavy props were replaced with a lightweight, easy to carry iPad!
AR and Future
I even did an act using Augmented Reality. It's too early and very difficult to perform on stage. But slowly it would develop and I'll keep doing it in the future.
You need not get anything out of box. Magic is simple. You need to be creative in using traditional tricks with the modern story. It can get as innovative as it can. Presentations should catch eyes. I am a team worker. Many conversations with my friends and family have yielded me better stories, poetic lines. It's only being multidimensional. Inputs of other people are the elements to it!
Ideas: Ideals: India
Finish your studies. Don't pressure your passion. Give it its own time to develop. In fact, try to do both- academics and your field of interest. Don't risk too much until you really have managed to build up a basis to be successful upon. My education of economy has given me chance in career as well. Pressure could have destroyed my creativity. My studies gave my creativity a lot of time to harness. Don't be in a hurry to build social media/ youtube fans if you are an aspiring magician. Don't upload anything too early. Work more and master in it. Laugh at what you do.
I'd like to reference a quote from Henry Thoreau, "Success usually comes to those who are too busy to be looking for it." Be yourself and the patience will make the hidden success to blossom. Pursue your dream in the puzzle of life.
This is my first time in India and I love it. I made new friends and many appreciated my shows. Particularly I was glad to receive that ovation from a crowd of over 5000 young Indians. I look forward to come here, perform and explore. I have so much work left, but I am off to tour Bengaluru today, it's where you get new ideas, new dimensions, new magic and new stories!