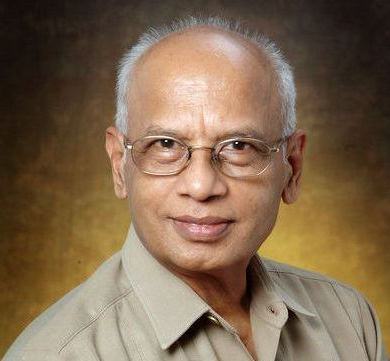 A surgeon is more than an operator, does more than just repetitive work and adds something of his own to the store of knowledge he has received. With this man, we had an interview appointment for 45min that went on for 90min; he still had many things to give us back like he has done to the country for over past 40 years. Presenting the innovative insights with a medical scientist, research innovator, able administrator, cardiac surgeon, Ayurveda expert,Padma Vibhushan Dr. M S Valiathan.(View Biography)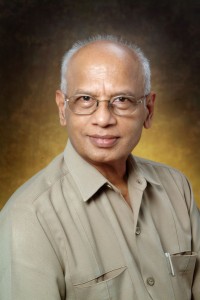 Budding Time
Medical education is so overregulated and overburdened with examinations that medical colleges in India lack the intellectual climate for research except when a great teacher kindles the spirit of enquiry. I remember Professor Thangavelu, one such teacher, asking us to use one's mind and do experiments; what was gained in the absence of one or both was an illusion of knowledge. In 1957, I boarded a "P&O"liner to UK, for an 18 days'voyage. Being a small town boy I was intimidated by the thought of a foreign land with the history of great medical accomplishments. But my main focus was on FRCS and obtaining the coveted diploma.
Turning Points
In 1960, I completed my Fellowship and started to work as a surgeon. Over a period of time, operations alone became monotonous. I had started questioning myself, how & why of what I was doing, which got me into research. The opportunities in the UK were limited and eventually with the help of Prof. Charles Wells, I got an opportunity to work with Dr. Gibbon at Philadelphia, US. This opportunity was fabulous, an opportunity to work with a wonderful mentor. Dr. Gibbon was the one who performedthe first open heart operation in the world! He conceptualized it, collaborated with engineers, performed numerous experiments, developed a heart lung machine and laid the foundation for modern day heart surgery. He introduced me to biomedical engineering and set himself as a model.
Home Calling & Chitra Institute
I am rooted in India. I came back home every time my objectives were achieved abroad. I could have been a different person if I had settled elsewhere with plenty of money, numerous publications, etc. But I would have been an alien there.
On returning to India in 1962 I joined the faculty of the newly set up PGI, Chandigarh in general surgery. That was a period when surgical specialisations were growing in India. As urology, orthopedics, gastroenterology etc.differentiated, I found that my field of general surgery was rapidly shrinking. I remembered Dr Gibbon and decided to specialize in cardiac surgery in the US. Starting at the Johns Hopkins Hospital in 1965, I spent a few years in clinical training and in research. I had hoped to set up joint facilities for cardiac surgery and research in India on the pattern of what I saw in the US institutions. It turned out to be a long and difficult adventure, not different from developing a rocket for the launch of satellites. I was fortunate to have a good team at Chitra Institute, Thiruvananthapuram, which included scientists and technologists. Our focus was the development of cardiovascular devices such as prosthetic heart valve and vascular graft and disposables like oxygenator and blood bag. Hard work and tenacity paid off in spite of setbacks, and all the devices we took up for development in the first round passed the prescribed tests and entered commercial production. My mentor at the Johns HopkinsVincent Gott – a pioneer in biomaterials research – was pleasantly surprised to see the kind of complex devices we had developed with a fraction of the resources the US institutions had. I used to send our Annual Reports to my other mentor, Dr Hufnagel at Georgetown University Hospital, who also visited Chitra Institute. He had made history in the nineteen fifties by implanting a prosthetic valve in the aorta to treat aortic insufficiency when open heart surgery had not been developed! He said to me "I didn't believe the things mentioned in your annual Reports. Now I have seen what you have achieved, and still don't believe it"! His words were an acknowledgment of the kind of progress our team had made at Chitra.
Leaning to Ayurveda
I had an opportunity to give the Founder's Day lecture in memory of Vaidyaratnam P.S. Varier, who pioneered the revival of Ayurveda in the early 20th century, at Kottakal, Kerala. On that occasion, I spoke on Susruta, pioneer surgeon of ancient India. Subsequently I was invited to give the Gandhi Memorial Lecture at the Raman Research Institute, Bangalore, where I spoke on Charaka – whose classic of the 1st century A.D. remains the foundational text of Ayurveda even today. Professor Sathish Dhawan who was in my audience encouraged me to explore this field. I knew with the modern biology we have today, we could investigate many basic concepts and procedures of Ayurveda and hopefully open a new field of scientific research. It's a lot more than medicine. I found a great Acharya, Raghavan Thirumalpad,in a small village in Kerala, in his 80's to teach me "CharakaSamhita" in Sanskrit written 2000 years ago. I published the "The Legacy of Caraka" (2003). Later, I also published similar volumes on "The Legacy of Susruta" (2006) and "The Legacy of Vagbhata" (2009).
Ideas: Ideals: India
It is good to feel proud of our country and its cultural heritage. But we need to keep our minds open and remain ready to examine any claims on new knowledge for supportive evidence. This applies to science, medicine as well as Ayurveda. When this approach leads to innovations, India will gain the respect of the world.
As for innovation in India, the score is very low. It could be because of our faulty education system. But instead of blaming our education system, let's pledge to use our mind and subject hypothesis and ideas to experiment. Let's not fail to observe any new things or strange things that we come across. Also, developing craftsmanship in the work we do is essential. If these qualities are cultivated in youth, it won't be too long before we would see Indians performing wonders!
To be in medicine, you need not be a genius. Compassion and willingnessto work and help the sick is the only thing necessary. You need to love your work, dirty your hands, work hard, and learn with every experience. It's a wonderful profession. Put your heart and soul in the job you do, as if you are making an offering to God, and in return don't expect a lot: anything that comes your way, treat it as a blessingfrom God.