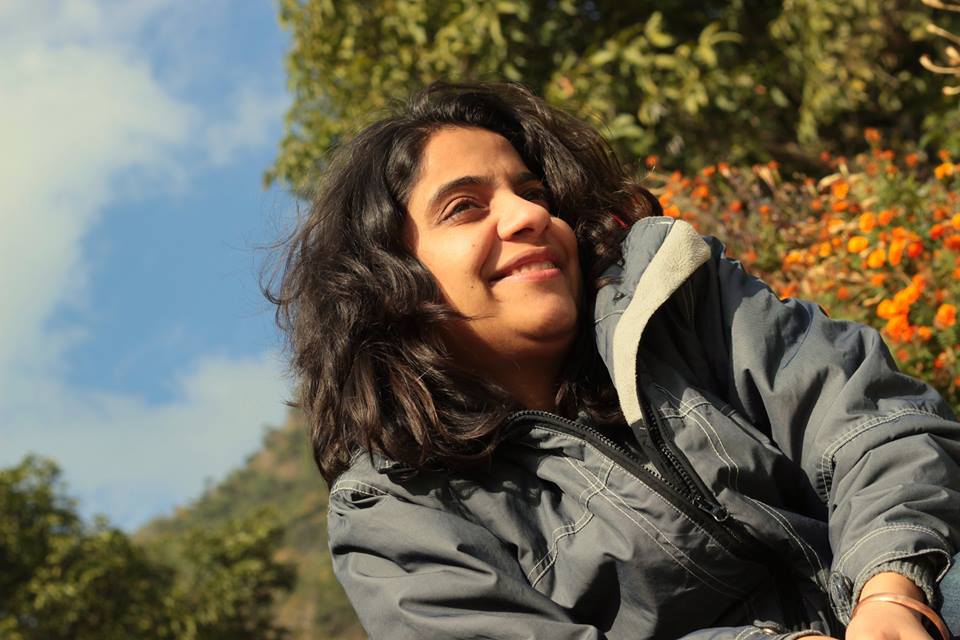 They say that the world is beautiful, and whether you experience it on feet or on a wheelchair shouldn't make a difference. We got in touch with this young lady who founded an accessible tourism startup, called Planet Abled. When the conversation started, she had so much to share, without a pause. Tales of how every tour she has organized has raised the benchmark to do new things, break more barriers and inhibitions, and fuel more freedom to travel with active senses and abilities. Tales of many firsts like having a blind photographer, using technology to help the bling perceive things, and creating temporary ramps at places which are otherwise not accessible via a wheelchair. They say a traveler has many stories to tell. Presenting to you all an interview, which is as mesmerizing as her journey- Neha Arora.
Inception of Planet Abled
My personal travel experiences as a daughter of parents with disabilities led to the inception of Planet Abled. My father is visually impaired and mother is orthopedically challenged, but we all are fond of traveling. We would face a lot of issues in terms of accessibility and the kind of leisure activities available when we traveled. I wondered that if we are facing this issue, others might also be feeling the same.
The moment this struck, each day at the job became difficult, despite the fact that you had to take care of the bills which the cushy job helped. So yes, the calling in life was more prominent and in November 2015, I just took the plunge and left the job at Adobe.
You Know You're Doing Great when You're Spreading Smiles
When people come and tell you that because of you, they had the best day of their life; when they tell you they have never ever enjoyed so much in their life before; when they say that they had been living in the same city for 20 years but never ever visited a heritage monument until today, you know you are spreading smiles.
Parents are My True Strength
From an early age, I had to engage in things or accompany my parents to places a normal child won't ever get exposed to. It's not that they couldn't manage without us, but it was a real life training they gave us deliberately so that we become independent soon. Their disability actually turned out to be a positive aspect for us, making us much more independent and mentally prepared to face anything in life and run our daily errands more effectively.
Accessible Tourism – All About Absorbing the Experience Deeply
For every disability, the tour had to be planned in a way that people are able to completely absorb the things around them and have a nice experience. Like for wheelchair users, the route and accessible toilets have to be taken care of. For the deaf and mute, sign language interpreters need to be arranged who are in sync with the moderator/guide/expert of the tour. For the visually impaired, we make sure they are able to understand each and everything using their other abilities. The volunteers are empathetic and trained to assist the travelers.
The way this is different from a normal tour is that on a regular tour we just see things, we don't absorb or experience things deeply. Here since each tour is customized for people with different disabilities, it creates a totally different experience for everyone involved, be it participants or volunteers assisting them.
True Currencies are Not Always in the Form of Money
There are many instances which made me realize how much I value what I do. One being that on the first tour, an orthopedically challenged person, who couldn't walk came all the way from Kanpur to attend it.
Another one, a visually impaired (ever smiling) girl came on our Garden Festival Tour. I just gave her an old fashioned handmade toy-cart being sold there by a roadside vendor. She was jumping with joy for at least 15 minutes running the cart in rounds with its peculiar sound. She later gave her feedback that she had been to outings with people before, but today was the day she enjoyed the most in her life.
People call from all over the country asking when I am coming to their city. This is what I have earned.
Quicky Bytes
I dream to: Live in an inclusive world where universal design is in the DNA of people and systems around us, be it physical and technological infrastructure or mindset of people.
Accessible Planet means: Our planet is our common inheritance – Everything is for everyone.
Travel means: Is not a privilege, rather a basic human right.