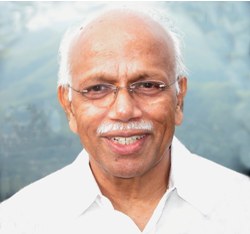 For the thousands of patients, over the years, he has embodied hope. Allaying fears, providing succour and soothing tensions, he is to them the doctor with his hand on the pulse of the common man. Talking their language (he speaks about seven), identifying with their woes and relating to their despair, he heals them, combining his wealth of specialized knowledge in cardiology with compassion and clarity. His healthy respect for the native and complementary systems of medicine inspires in the illiterate and ill, a hope of better tidings.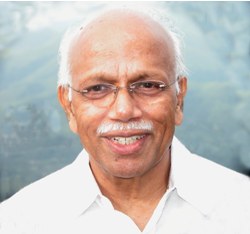 "People's Doctor" Padma Bhushan Dr. Belle Monappa Hegde often abbreviated as B. M. Hegde was born on August 18, 1938, in Pangala near Udupi. He is a medical scientist, educationalist, author and orator par excellence.
Academic Background:
FAMS – National Academy of Medical Sciences, New Delhi – 2002
FRCPI – Royal College of Physicians, Dublin.(Honorary Fellowship Conferred for Distinction) – 1999
FRCPE – Royal College of Physicians , Edinburgh – 1986
FRCPG – Royal College of Physicians and Surgeons, Glasgow – 1985
FACC – American College of Cardiology, Bethesda Md. – 1984
FRCP – Royal College of Physicians, London – 1981
MRCP – Royal Colleges of Physicians, UK – 1969
MD – King George's Medical College, University of Lucknow – 1962-64
MBBS – Stanley Medical College, Madras University – 1956-60
Many research papers, books and publications to his credit; Dr. Hegde has a remarkable journey from a revered teacher to efficient administrator when he donned the role of vice-chancellor of Manipal University.
He has served in various trusts and is widely respected for his philanthropic acts. Dr.Hegde doctorates Indian way of medicine- including breathing techniques, yoga and Ayurveda.
Prof. B.M. Hedge has been a deserving recipient of numerous national and international awards including Padma Bhushan, Dr. B.C. Roy National Award, Dr. J.C. Bose Award for Life Science Research, Pride of India Award from the US and honorary doctorates.
Read Prof. B.M. Hedge Exclusive Interview with KYS.